FIESTA'S STORY OF SUCCESS
Spring of 1994, second year architecture…, Wissam El Akkawi didn't realize that a coincidence could be the beginning of a journey filled with adventure, sacrifice and ensured with success.
The beginning was with a simple manual balloons printing machine bought from a friend who carried it all the way from Iraq after the war.
He managed between his studies and architectural projects to advertise his humble project between companies who preferred this item and thought of it as a good promotional idea.
He advanced his projects and entered the whole sale market with stands developed to carry the packages of "Fiesta balloons", the first trade mark and product launched, and it was a good idea and a successful start. The Lebanese Supermarkets were the first customers.
The third of July 1997, witnessed a new development. His first intuition of buying the Helium gas cylinder and decorate with balloons a family wedding that took place in Al Meshref country club, opened a new path in the event industry and pushed Fiesta to the next step.
In the year 1998, Wissam El Akkawi graduated an Architect with honor and before he got enrolled in the military service, he headed to Chicago to enroll in the balloon IBAC decorating training program and then to Malaysia searching for latex balloon sources.
During June of the same year, and during the military service, he opened the first Balloons shop in Beirut.
And from that day onwards things got carried on …
The achievements and the accomplishments keep on happening as along as our ambitions are limitless. Fiesta is a successful story that motivates and encourages a lot of ambitious people who decided to take matters in their hands and see what faith has made for them.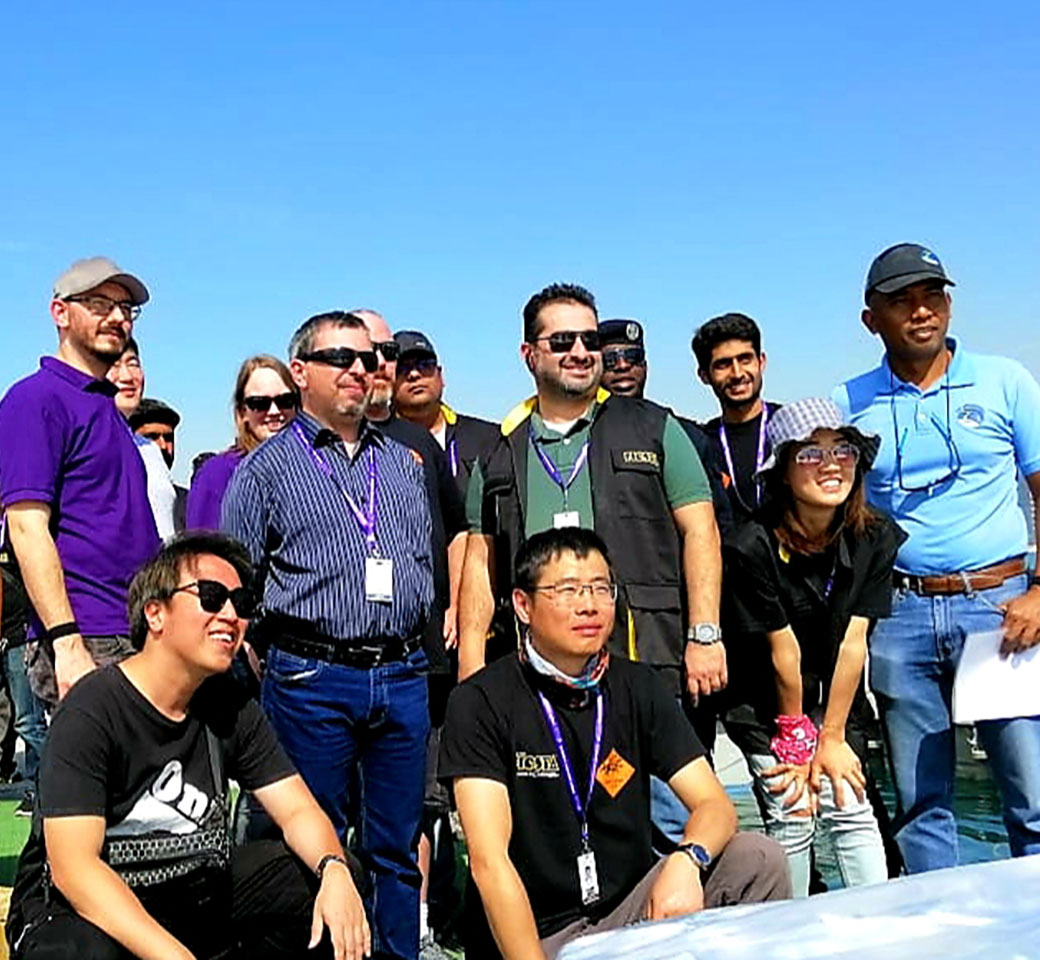 FIESTA HOLDING TIMELINE
Fiesta was established in 1994. Its initial scope was restricted to Balloons Printing and Wholesale Distribution.

Fiesta expanded its business to Balloons decoration through opening its first retail store: "Fiesta Balloons".

Fiesta Decorated the Asian Cup hosted in Lebanon.

Fiesta expanded its business to Fireworks through opening its first Fireworks Department.

2004

Gift N Wrap & Ashkal

Fiesta launched two new departments: Ashkal (creation of 3D styrofoam artwork) for weddings & events, GiftNWrap for wrapping handcrafts & souvenir.

Fiesta got "ISO 2008 - 9001 Certificate". The registration covers the Quality Management System for the scopes of Styrofoam design development for events, Balloons and Gadgets, Retails Wholesale, Handmade gift production, and Events fireworks.

Fiesta launched its 6th Department: "Fake Cakes" designed by Bechara Chmouny.

Fiesta launched "FiestaVille" the power center of easy fun-to-do-activities for children of various age groups: It is a Birthday Venue, & Summer Camp center.

Fiesta opened its first branch in the GCC located in Jeddah, KSA. It launched a sales representative office along with fireworks execution & Production House (specialized in the Art & Design of Styrofoam, Fiber, Glass, & Wood).

Executing themed construction of KidzMondo

Opening Atrium Architecture that designs, develops and executes conceptual parks and venues.

2015

UAE & New Retail Shop

Fiesta is spreading over the gulf.

2017

Guinness World Record

We set the world record for the biggest 360 screen at the Beirut Cultural Festivals.

2018

Launched Atrium In
AUH With The Factory

A planning, design and production Company that specializes in the creation of Exhibition Halls, Museums, Event Ballrooms, and entertainment venues.

2019

Guinness World Record In Fire

New Guinness World Record for the largest firework word (relay) consisting of 308 fireworks

2019

Launched Artbeat In KSA

Entertainment company that seeks to aid you in identifying the best ways to communicate your message, efficiently make use of your venue and deliver a stunning event.

A company specializing in disinfectant smart technology and equipment, providing the KSA and UAE markets with product innovation and advanced technology in the healthcare safety sector.

2020

Launched Traventure In UAE

Travel agency based on UAE. We handle each detail of your stay including logistic solutions, Ticketing and Visa assistance, and leisure programs, and other services, making your business trios smooth and fruitful.