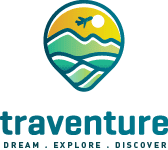 Traventure transforms your corporate events from mundane to organized and efficient team building opportunities. We offer the potential to build better business relationship through taking care of necessities such as Ticketing and Visa assistance, leisure programs, and other services.
We believe that these events should be an occasion to grow and develop with your network while keeping it professional in a setting outside the conventional office building.
SERVICES
Ticketing & Visas worldwide
Special Hotel packages for staff & executives with half-board and full-board offers.
Airport drop and pick service for groups and executives.
Car rental with driver bilingual (Arabic - English) option.
VIP chauffeur luxury car service.
Hotel Site Hotel transportation for groups.
Meal kit delivery service to sites for groups.
DAY OFF leisure programs for executives and staff.
DAY OFF Umra & Medina visit program for Executives and Groups for KSA visitors.
All above logistic services are available in UAE and KSA.